Monaghan Logistics services a diverse range of customers as heavy and bulk haulage experts across Australia with an emphasis on:
Safety
Compliance
People and leadership
Operational excellence
Customer engagement
Sustainability
Whether you need a transport solution or a turn-key logistics project managed Monaghan Logistics will work with you to develop a strategy and deliver the outcomes required. Our logistics solutions continue to deliver projects such as:
Transportation of heavy haulage equipment across diverse industries throughout Australia.
Relocating specialised mining machinery and associated mining equipment and spares.
Earthmoving,  civil construction equipment and machinery transport.
Agricultural, farming machinery and over-dimensional plant and equipment transport.
Heavy industrial plant and componentry i.e turbines, generators, wine tanks etc.
HMC bulk (mine to port) heavy mineral concentrate.
Bulk commodities – grain, almonds, cotton, gypsum, fertilisers etc.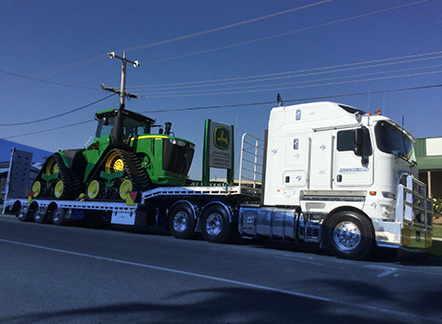 Agricultural
We are highly experienced with managing complex seasonal harvests. We commit to scheduling our business and resources to create highly effective and efficient solutions for all our new and long-term agricultural customers. We continue to develop our management team to enable them to add value 'on the ground' at the farm.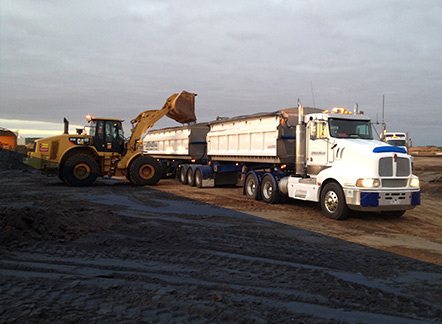 Mining & Earthmoving
Our diversity of trailers, service trucks, water carts, pilot vehicles and advanced driver qualifications ensure that our mining customers are provided with the best options to cover all necessary requirements. Whether it's a project to relocate mineral processing infrastructure, drill rigs, heavy mobile plant or to deliver 24-hour bulk haulage services from mine to port our team has the 'runs on the board' and capability to 'make it happen'.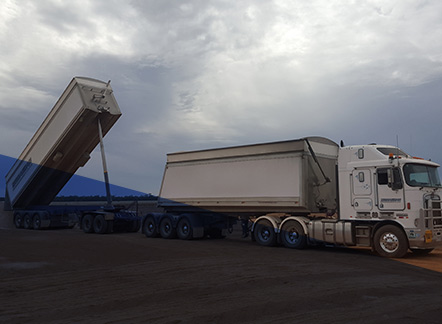 Heavy and Bulk Haulage
Moving over-dimensional and large earthmoving machinery is part of our everyday business. No matter how challenging the geography or how complex the task we can transport it throughout Australia. Add to that our bulk haulage capability across agriculture and mining and you can be assured we have it covered.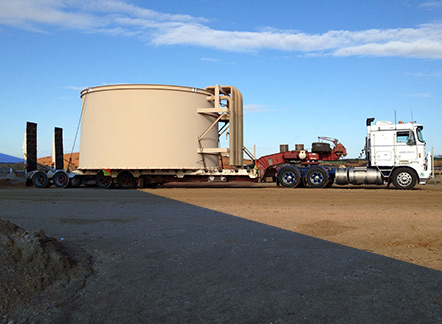 Special Projects
We will engage with your project team to ensure that every project is planned, delivered and completed on time and to the required specifications. Once again, we have the team and the capability and encourage you to ask us about our in-depth experience so we can assist you with your transport and logistics projects.